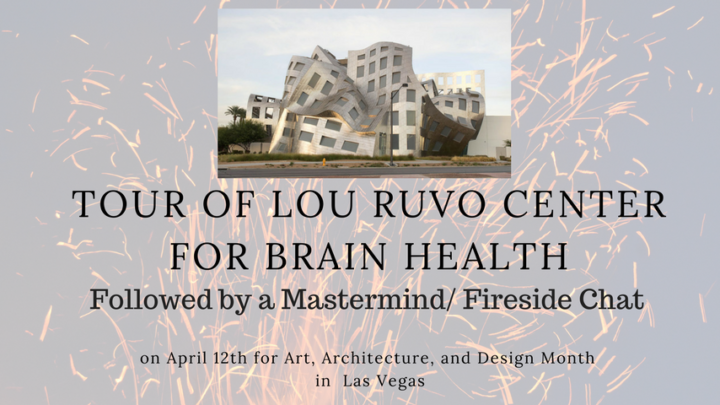 Las Vegas: Tour of Cleveland Clinic Lou Ruvo Center for Brain Health, followed by a Mastermind / Fireside Chat
Description
April has officially been named Art, Architecture and Design Month, by Mayor Goodman, and celebrates our built environment, and the architects and design professionals who create our communities.
In Celebration of
Las Vegas Art Architecture and Design Month
ASID invites you to a Tour of Cleveland Clinic Lou Ruvo Center for Brain Health
on
Thursday, April 12, 2018
at 5:15PM
888 W Bonneville Ave, Las Vegas, NV 89106
The Tour is followed by ASID's Premiere
Mastermind / Fireside Chat
Topic: Aging in Place and Green Design
Facilitators: Jamie Stringham, ASID and Wendy Glaister, Allied ASID
in the Coutyard of Las Vegas Design Center at Las Vegas Market (across the street from Lou Ruvo Center)
Las Vegas Design Center
495 S. Grand Central Pkwy, Las Vegas NV 89106
Firepits and Outdoor furnishings provided by:

Put yourself in a better position to succeed by simply sharing your time, with other like-minded and motivated individuals.
Successful individuals such as Benjamin Franklin, J.R.R. Tolkien, Henry Ford and Thomas Edison, all met with groups of like-minded people, to help one another achieve common goals and grow. Today, this is called a "mastermind", first coined by Napoleon Hill in 1925.