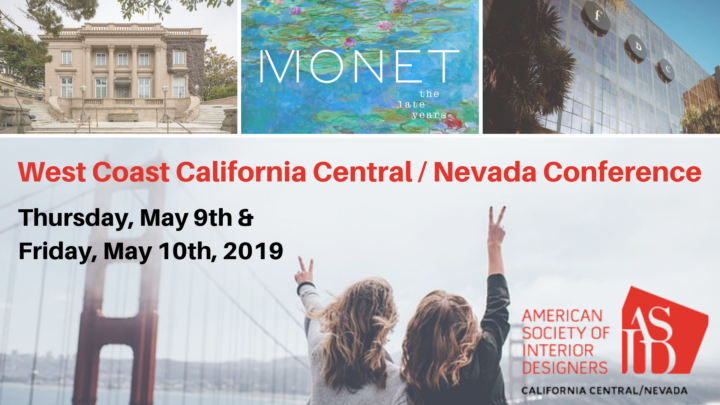 West Coast California Central / Nevada Conference
Description
Let's all come together for High Style, Exclusive, All Access Tours, and Networking.
Join us at our West Coast California / Central Nevada Conference on Thursday, May 9th and Friday, May 10th
Meet on Thursday no later than 10 am, at San Francisco Showcase House for an exclusive ASID tour. Meet the Industry Partners sponsoring the Showcase House.
Then to de Young Fine Arts Museum at 12 PM for luncheon (on you rown) and a private docent tour of 'Monet the Late Years'.
On Friday, meet at 9:00 AM at San Francisco Design Center for an exclusive tour of ASID Industry Partner showrooms and see the Showcase House featured brands. Event concludes at 4 pm with a cocktail reception in the Hickory Chair showroom.
Ticket Cost for members and Non-members $150.
Travel, lodging, transportation to venues, and plans for extended stays on your own.
Registration deadline is on April 29th. RSVP today!
https://canvchapterconference.eventbrite.com
https://deyoung.famsf.org/exhibitions/late-monet