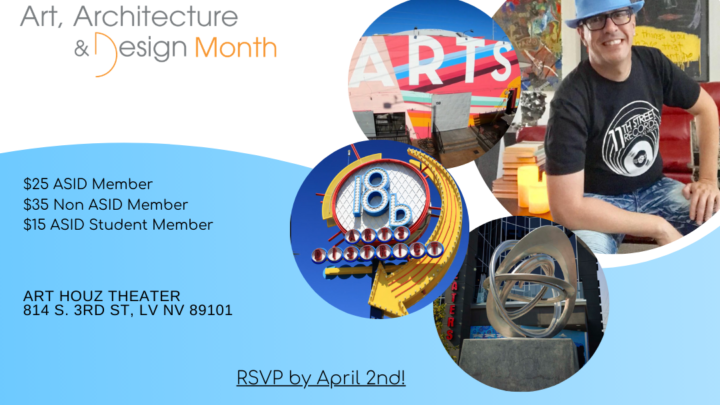 Las Vegas: Art, Architecture & Design Month Event - Walking Tour of Downtown
Description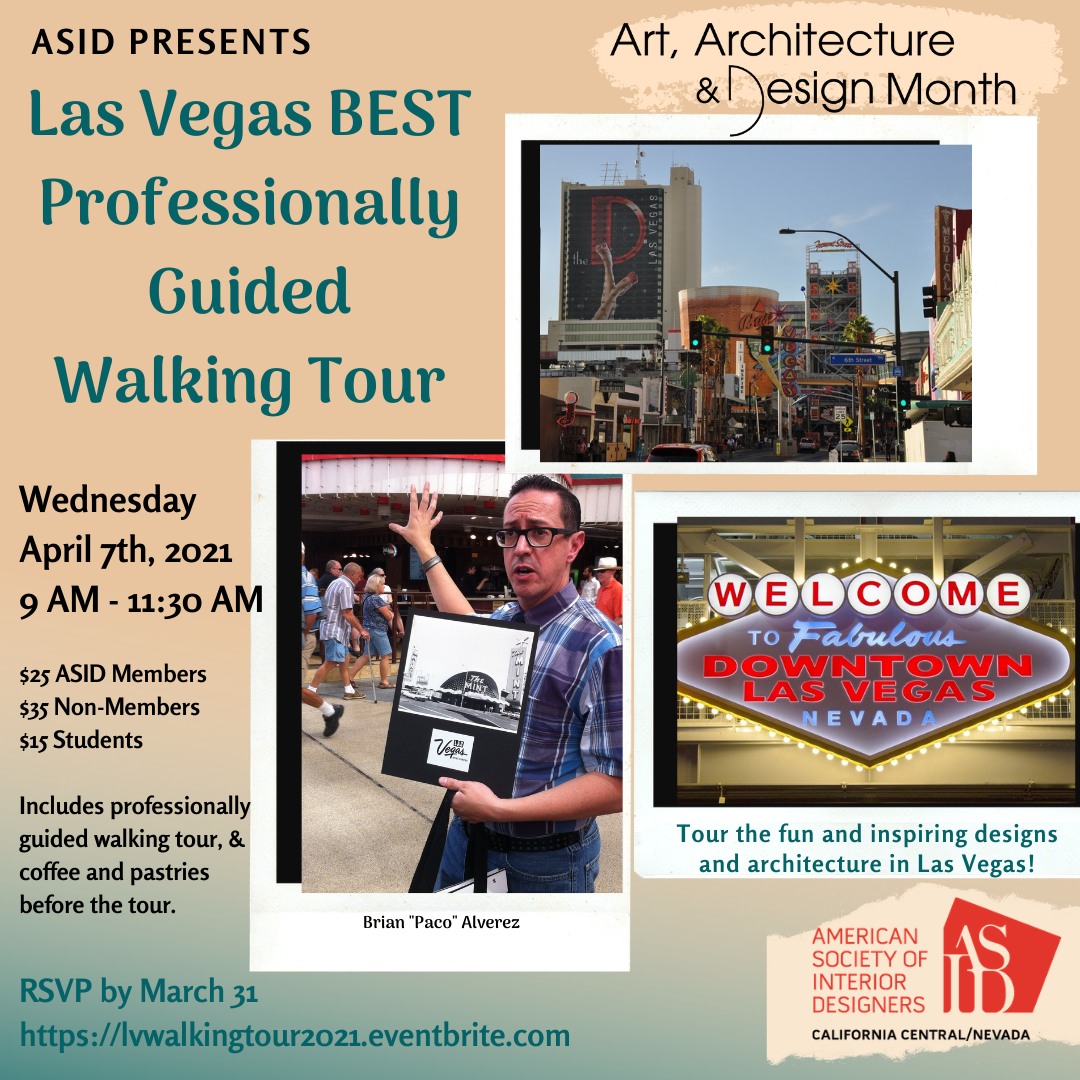 SAVE THE DATE!
This Event is scheduled for April 7th, 2021
Join ASID for Las Vegas BEST Walking Tour of the fun and inspiring designs and architecture that can be found in downtown Las Vegas!
Date : Wednesday, April 7th
Time : 9:00 AM
Meet at 5th Street School Coutyard
$25 ASID Members
$35 Non-Members
$15 Students
Ticket price includes the professionally guided walking tour, and coffee and pastries before the tour.
RSVP: https://lvwalkingtour2021.eventbrite.com
Fabulous Story Tours Reviews:
"I found Paco to be interesting, engaging, and entertaining. Not only did he give us historical information, he had brought black and white photographs from the Las Vegas News Bureau archives. I could envision the characters he described moving to this desolate, unsettled desert following the Las Vegas Townsite Auction in 1905."
"His discussion included not only names and dates, but intriguing tidbits about various locations."
"You WILL look at buildings in a whole new light after meeting Paco."