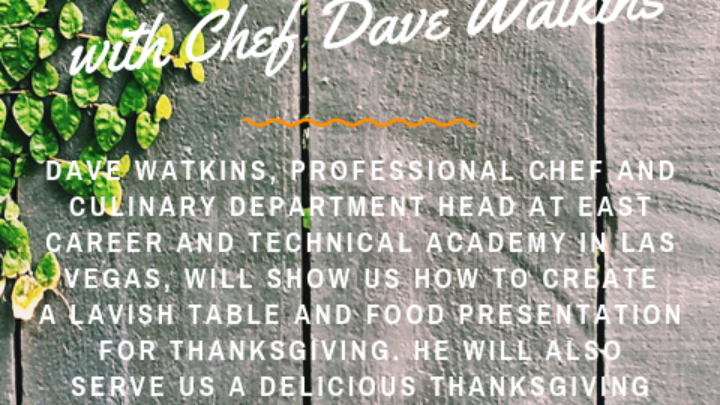 Las Vegas: Chef Dave Watkins' Thanksgiving Table Presentation and Dinner
Description
Talking Turkey with Chef Dave Watkins
A Thanksgiving Table Presentation and Dinner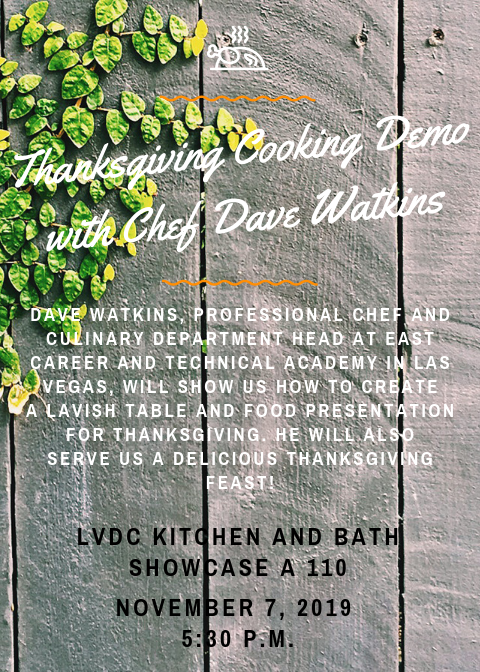 Talking Turkey with Chef Dave Watkins: A Thanksgiving Table Presentation and Dinner
Trot on over to join ASID California Central Nevada Chapter, and Dave Watkins, Professional Chef and Culinary Department Head at East Career and Technical Academy, in Las Vegas. Chef Dave will show us how to create a lavish table and food presentation for Thanksgiving!
He will also serve us a delicious Thanksgiving Feast!
RSVP Required, Cost: $10
Reserve you seat at the table today!
https://talkingturkeyonnov7.eventbrite.com